Search Engine
Optimization (SEO)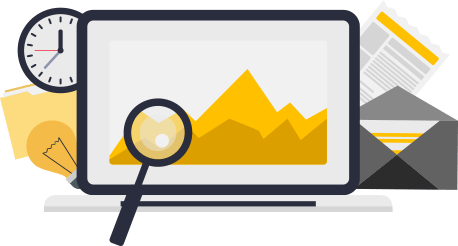 SEO = YOUR BEACON OF HOPE ON THE WEB
One of the best ways to promote your product or service is to be found every time a potential customer searches for anything related to your brand or business.
Search Engine Optimization or SEO is simply the way of getting this done.
A website without good SEO does not serve any marketing purpose at all and that is why we consider SEO as the foundation of a good web presence.
Users search for your product or service using keywords that are related to your brand or business, therefore SEO is generally done for a range of these related keywords.
SEO encompasses multiple activities that are to be continuously done to improve the ranking of a website and to maintain it.